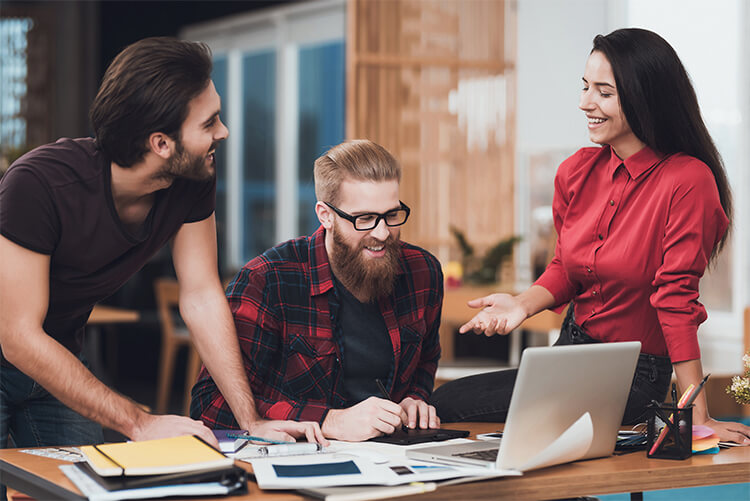 This Privacy Policy was last updated on August 1, 2020.
Purpose
Pantech eLearning is committed to protecting your privacy; we take data protection and privacy very seriously. This Privacy Policy ("Policy") describes how Pantech eLearning collects, uses, shares and secures the personal information you provide when you visit the Websites www.pantechelearning.com and when you use our Service(s). It also describes your choices regarding use, access and correction of your personal information. The use of information collected through our Service(s) shall be limited to the purpose of providing the service for which you have engaged Pantech eLearning. The capitalized terms used in this Policy but not defined herein shall have the same meaning as defined in our Terms of Service at ("Terms").
Use of your Personal & General Information
Pantech eLearning uses this Privacy Policy to govern the use of personal information you provide to us. We use your personal information solely to provide our services to you. We also use your information to help us better understand our users and to improve the content and functionality of our site.
Personal Information
We may collect the following personal information from you in the following situations
When you visit our website and voluntarily provide the following information via one of our contact forms, via a chat or phone session, or as part of a purchase of one of our courses or register on our site:

Contact Information,such as name, email address, mailing address, phone number, IP
Information about your business, such as company name, company size, business type
Billing Information, such as credit card number and billing address;
Note: All payment transactions are processed through secure payment gateway providers.
Users may, however, visit our Site anonymously. We will collect personal information from users only if they voluntarily submit such information to us. Users can always refuse to supply personally identification information, except that it may prevent them from engaging in certain Site related activities.
General Information
We capture some general information, such as
Device type
browser type
language preference
time zone
screen size
referring / exit pages
Where we Use
We may use the personal information collected from within the Websites or when you use the Service(s) to:
Provide you with the Services.
Send you communication from the Services
Assess the needs of your business to determine or suggest suitable products.
Send you requested product or service information.
Respond to customer service requests.
Administer your account.
Send you promotional and marketing communications.
Personalised Advertisement
Facilitate your transactions with other users when you use our Services
Perform statistical analyses of user behaviour and characteristics at an aggregate level in order to measure interest in and use of the various areas of the site.
When you provide us with personal information about your contacts we will only use this information for the specific reason for which it is provided.
Data Sources
We also obtain data from third parties. We protect data obtained from third parties according to the practices described in this statement, plus any additional restrictions imposed by the source of the data. These third-party sources vary over time, but have included:
Publicly-available sources such as open government databases or other data in the public domain.
Social networks when you grant permission to access your data on one or more networks.
Existing or past learners who participate in our referral program
Service providers that help us determine a location based on your IP address in order to customize certain products to your location.
Partners with which we offer co-branded services or engage in joint marketing activities, and
We may receive Personal Information about you from other sources like postal mail, telephone or fax.
Analytics
Pantech eLearning uses third party software for analytics. All metrics information collected from your usage of the Services shall be transmitted to our analytics provider. This information is then used to evaluate how users use our platform, and to compile statistical reports on user activity for us. We will use this information in order to maintain, enhance, or add to the functionality of the Services and to personalize the experience for you. Aggregated information and analysis may be made public where desired by Pantech eLearning.
Public Forums
Our Websites offer publicly accessible blogs or community forums. You should be aware that any information you provide in these areas may be read, collected, and used by others who access them. Remember that when you share information publicly, it may be indexable by search engines.
Social Media
Our Websites include social media features, such as the Youtube, Facebook "Like" button, the "Share This" button or interactive mini-programs. Where we have your consent, these features may collect your IP address, which page you are visiting on our Websites, and may set a cookie to enable the feature to function properly. Social media features and widgets are either hosted by a third party or hosted directly on our Websites. Your interactions with these features are governed by the privacy policy of the company providing them.
Communications from the Websites
We may use your email address to send our newsletters and/or marketing communications. If you no longer wish to receive these communications, you can opt out by following the instructions contained in the emails you receive or by contacting us at
We will send you announcements related to the Service(s) on occasions when it is necessary to do so. For instance, if our Services) is temporarily suspended for maintenance, we might send you an email. Generally, you may not opt-out of communications which are not promotional in nature. If you do not wish to receive them, you may delete your Account.
Information Security
Our Websites and Services have industry standard security measures in place to protect against the loss, misuse, and alteration of the information under our control. When you provide us with sensitive information (such as credit card information or login credentials), we will encrypt that information via Secure Socket Layer (SSL).
Testimonials
We post customer testimonials/comments/reviews on our Websites which may contain personal information. Prior to posting the testimonial, we obtain the customer's consent to post their name along with their testimonial. If you want your testimonial removed, please reach out to us
Amendments
Pantech eLearning has the discretion to update this privacy policy at any time. When we do, we will post a notification on the main page of our Site and we encourage Users to frequently check this page for any changes to stay informed about how we are helping to protect the personal information we collect.
Contacting Pantech eLearning
If you have any questions about this privacy policy or your dealings with the Pantech eLearning, you can also reach out to us through Email at support@pantechmail.com